A team of experts
A team of experts dedicated to the follow-up of each AUTHENTIS charter
____
« Natural organic fertilization is the first oenological gesture ».
Régis CASTAN
Viti-Oeno, manager in charge of AUTHENTIS partnership
« Let's envision together the agronomic solutions for tomorrow ».
Olivier DEMARLE
Research & Development Director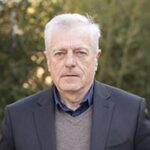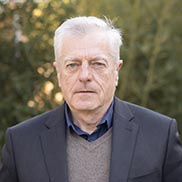 « Let's develop for each and every one a specific NSP (Nutrition and Stimulation Program) every year ».
Gilbert GARAPIN
Doctor in Agronomy, Legal expert at the Court of Appeal
  « Let's communicate about our expertise and get growing ».
Matthieu GREBOT
Communication Officer AUTHENTIS, In charge of CSR
With the AUTHENTIS agri-responsible approach, Frayssinet formalizes a contract of tailored commitments, to achieve a precise objective taking into account existing constraints with those who wish to choose the path of respect for our environment.
To learn more about the Authentis contract, contact us.