Respecting people and places
HUMANIST

Local obstinacy
High-performance, demanding, concerned about the environment, in harmony with its rural territory, in the heart of the Haut-Languedoc Regional National Park, Frayssinet values people in their daily actions. A significant source of employment in its area, its contribution to local development is not limited to this. The company contributes to the economic, social and cultural dynamism of its region through the direct consequences of its activity and also through its voluntary commitment and that of its employees. By adopting the concept of Corporate Social Responsibility (CSR), Frayssinet is simply validating the commitments it already makes.
23 %
increase in workforce in 10 years
____

837 h
of training provided to targeted stakeholders
____

20 %
of employees are workplace first aiders

Community and local development
Frayssinet undertakes numerous actions and supports local initiatives: Organic Days, conferences, partnerships and sponsoring, blood donation days, artistic projects, educational projects, charities, etc.
Social dialogue
The importance of a fluid social dialogue is well established. It is not limited to strict compliance with legal obligations, but aims to encourage exchanges and mutual respect between all those involved in the company. The latest employee satisfaction survey gave an average score of 18/20 for general confidence in the company and 16/20 for job satisfaction.
Testimonial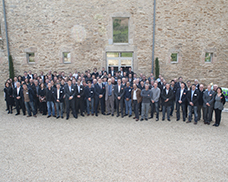 "As an elected official in Rouairoux, I'm pleased to see that Frayssinet is voluntarily committing itself to an approach of progress for the sustainable and permanent improvement of our community, where it is already well involved. Relations with this company are simple and healthy, because like the elected representatives of Rouairoux, it has the desire to bring life to our community. Its social, environmental and safety concerns are recognised locally, nationally and beyond. By adopting this CSR concept, Frayssinet is simply validating the commitments it already makes". Danièle Escudier, Mayor of Rouairoux.
Download the Sustainable Development Report – CSR
Previous page : The « Societal » pillar of the CSR approach