Frayssinet : an ethical approach with a passion
With the Authentis agri-responsible approach the Frayssinet Group formalizes an agreement of trust in which the notions of sustainable development and health food can meet the requirements of high-quality economic production and satisfy every consumer citizen.
The first signing took place in 2007 with the Vignerons de Buzet (Buzet winegrowers). Since then, the Authentis approach has attracted a large number of partners. Today they have become members of the Authentis Club, which develops sustainable practices of natural, sustainable nutrition and stimulation, , soils and plants from an environmental, societal and economic point of view.
What is meant by AUTHENTIS approach ?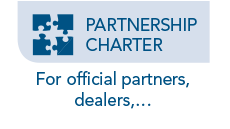 Basically, Authentis is a contract of mutual commitments in which performance, crop quality and training objectives are mutually defined in response to the required specific needs. The contract extends over a period of 3 renewable years and is aimed at winegrowers, winemakers, arborists, cooperative wineries, tree farmers, market gardeners and green spaces. Frayssinet and their partners write out a customized contract with precise objectives taking into account the requirements involved. The Frayssinet Research Centre provides its expertise in agronomy by drafting a specific technical protocol drawn up from field studies and conducts its implementation. Ten years after being initiated, the Authentis approach has proved very successful and demonstrates that it provides effective, sustainable and environmentally friendly responses to the production/crop quantitative and qualitative objectives.

What is the record since the creation of the AUTHENTIS charter ?
The signatories to the Charter have significantly reduced or even eliminated the use of chemicals while improving the growth, vigour and visual appearance of crops. To achieve these objectives, Frayssinet supports its partners along a triple performance: technical, environmental and economic.